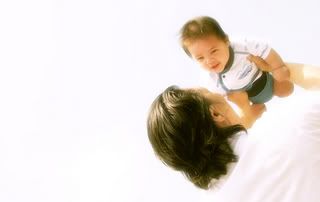 It seems that no matter how busy I get, there is always time left for internet browsing, chatting, facebook, multiply, friendster, plurk, twitter and the endless networking sites that are sprouting these days, not to mention the addictive apps that go with them.... And so instead of just clicking away, I have decided to make, yet again, another blog despite not updating my other blogs.
The word "Taraon" and "makan" are both Ilocano words which literally mean "food".... "kdpy" on the other hand, is an acronym for "Ken Dadduma Pay", which is the Ilocano version of the Tagalog "atbp" --- "At iBa Pa", and/or "And others" in English or perhaps even the Latin "et cetera.."

I am a wanna-be, trying-hard and well sometimes, even a copy-cat COOK. Yup, this will be a food blog, and more of course. At the moment, I am giving my hardest to train myself to be more domesticated for my Rad and my Ken. So far, the training has been going well despite failures and "trial-and-error" but I am getting there, I hope. Rad and I share photography as a hobby and thus, my experiments in the kitchen, whether they are a success or not will still get their share of the limelight here.
So here you will see recipes I have found, shared to me by friends and eventually tried. My latest projects, interests and whatever comes my way in my quest for being the best for my family.
And so, Mangantayon!